Hard-working, Knowledgeable, Trustworthy.
Estate planning is the development of a plan to manage your financial and healthcare decisions.
Elder law is the system of laws and rules which affect the lives of older individuals and their families.
Probate and Estate Administration
I help families through the legal process of transferring ownership of property following death.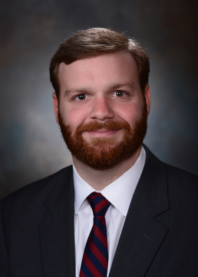 Brenton C. McWilliams is an attorney serving clients in Orange Beach, Gulf Shores, Foley and Daphne. Mr. McWilliams also serves clients throughout Baldwin County, Mobile County and the rest of the State of Alabama. Prior to opening his firm in Orange Beach, Mr. McWilliams was a partner in one of Tuscaloosa, Alabama's oldest law firms concentrating in real estate, estate planning, probate and business needs. Mr. McWilliams has previously served as the city attorney for a local municipality and was appointed as a Deputy Attorney General for the State of Alabama. Mr. McWilliams is admitted to practice law before all courts in the State of Alabama, as well as the U.S. District Court for the Northern District of Alabama.
What is Incapacity? The general idea of incapacity is a lack of sufficient understanding or capacity to make or communicate responsible decisions stemming from a variety of reasons. In the context of financial decision making, the general idea of incapacity is an inability to manage assets or financial/business affairs. As life expectancies increase, our expectation, and what we typically plan for, is that incapacity would normally manifest from illnesses or cognitive decline brought about by advanced age.
read more