Hard-working, Knowledgeable, Trustworthy.
Estate planning is the development of a plan to manage your financial and healthcare decisions.
Elder law is the system of laws and rules which affect the lives of older individuals and their families.
Probate and Estate Administration
I help families through the legal process of transferring ownership of property following death.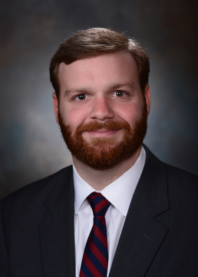 Brenton C. McWilliams is an attorney serving clients in Orange Beach, Gulf Shores, Foley and Daphne. Mr. McWilliams also serves clients throughout Baldwin County, Mobile County and the rest of the State of Alabama. Prior to opening his firm in Orange Beach, Mr. McWilliams was a partner in one of Tuscaloosa, Alabama's oldest law firms concentrating in real estate, estate planning, probate and business needs. Mr. McWilliams has previously served as the city attorney for a local municipality and was appointed as a Deputy Attorney General for the State of Alabama. Mr. McWilliams is admitted to practice law before all courts in the State of Alabama, as well as the U.S. District Court for the Northern District of Alabama.
Any correspondence from the IRS, regardless of its nature, is a harrowing experience. Never has the IRS put good news in a letter and sent it to a taxpayer. The good news is that there is always a solution, and the first step when receiving a letter from the IRS is to...
read more