Highly Recommended and Experienced Estate Planning Attorneys
Boutique Estate Planning Firm With Specialized Care
Three Convenient Alabama Office Locations
Contact Us Today for a Case Evaluation
Brenton McWilliams graduated from the University of Alabama School of Law in 2012. He later opened The Law Offices of Brenton C. McWilliams in November 2018. He said the name of his firm was pretty ambitious, as "offices" at the time actually meant the corner of his kitchen. But he had a dream that would quickly come to fruition. In February 2019, the firm moved into their first office in Orange Beach. It wasn't where Brenton wanted the law firm stay forever, but it was an excellent first brick-and-mortar location, giving the firm a certain level of legitimacy, he said. 
In June 2020, Brenton opened the second law office in Foley and in October 2020 he moved the Orange Beach office to where it is now. Since then, his team has continued to expand. He enjoys where the team is at, saying "now I can focus entirely on legal matters and have confidence that I have a capable team behind me." 
In June 2021, Brenton added the third location in Daphne and expanded the Foley office. The law firm is now able to serve clients at offices across Alabama, reflecting the goal Brenton had when picking the name of his firm. 
Brenton knows this growth is due to clients that have trusted his team with the critical details of their lives and he takes pride in knowing he's helped so many people plan and protect their estate.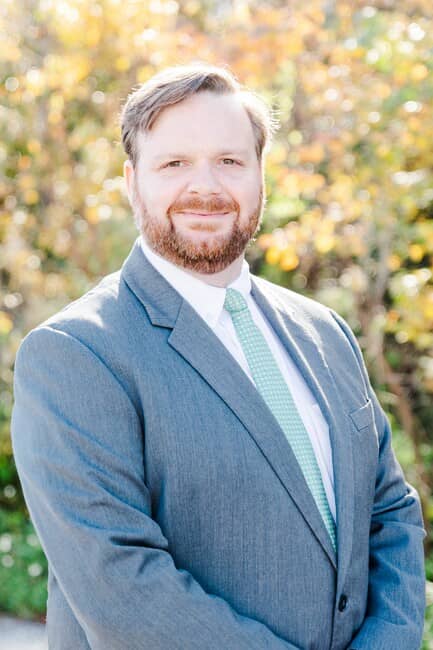 Brenton C. McWilliams
Attorney
From the moment you meet Brenton, you're at ease. His calm and caring demeanor isn't typically a trait you would associate with the not-so-loved profession of attorney…and that's why our clients leave our office feeling confident in their decision to choose our firm! Prior to opening the law office in Orange Beach, Brenton was a partner in one of Tuscaloosa, Alabama's oldest law firms concentrating in real estate, estate planning, probate and business needs. 
Brenton has also previously served as the city attorney for a local municipality and was appointed as a Deputy Attorney General for the State of Alabama. He is admitted to practice law before all courts in the State of Alabama, as well as the U.S. District Court for the Northern District of Alabama. Brenton is originally from Huntsville, Alabama and loves reading, biking and traveling with his wife, Crawford. He and Crawford live in Orange Beach with their Boykin Spaniel, Pickles, and are so thankful that they get to live and work in paradise.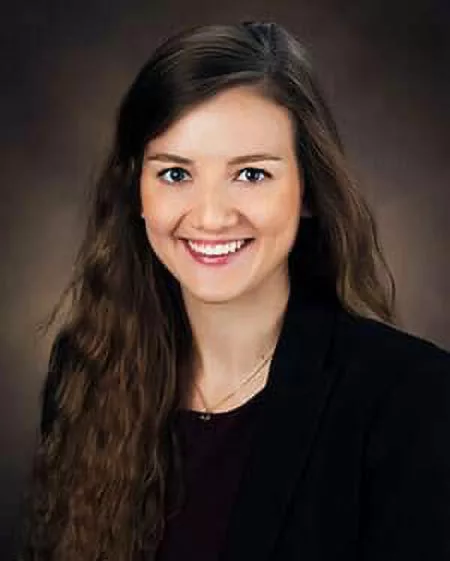 Leigh Margaret Bostic
Estate Planning Attorney
Leigh Margaret earned her Bachelor of Science in Business Administration degree in Accounting from Union University in 2015, where she graduated cum laude. She attended law school at Samford University's Cumberland School of Law, where she attended on an academic scholarship. While at Cumberland, she enrolled in the dual degree program in conjunction with Samford University's Brock School of Business, graduating magna cum laude. She graduated with both her Juris Doctor and Master of Business Administration in 2019. Leigh Margaret is licensed to practice law before all courts in Alabama, including U.S. District Court for the Southern District of Alabama, and has clerked for the Honorable S. Wesley Pipes of the Thirteenth Judicial Circuit.
Leigh Margaret has an amazing can do, whatever it takes to get it done attitude and strives to assist in any way she can. Growing up in Brewton, Alabama, she loves warm weather, going to the beach, and crawfish boils. She currently resides in Mobile.
Brent Helms
Estate Planning Attorney
With over 16 years of legal and business experience, Brent Helms is a seasoned judge, attorney, and entrepreneur. Early in his legal career, Brent helped pass the Protecting Alabama's Elders Act, which criminalized the abuse, neglect, and financial exploitation of the elderly in Alabama. After helping protect the elderly, Brent served for three years as a special probate judge, issuing thousands of well-reasoned judicial decisions supported by law, resulting in 0 appeals or writs of mandamus. After leaving the bench, Brent opened his own law firm, where he was recognized by media outlets around the world for his legal accomplishments. Brent practiced elder law, probate law, and estate planning, drafting myriad estate plans, protecting the elderly (and their money), and winning tons of cases in probate court. Brent lives by the mantra that those who say it cannot be done should not interrupt the person doing it.
While Brent does have a self-confessed slightly dorky love of the law, he'd prefer to tell you about his wife and seven children. In addition to spending time with his family, Brent enjoys the outdoors, sports, exercise, and serving others.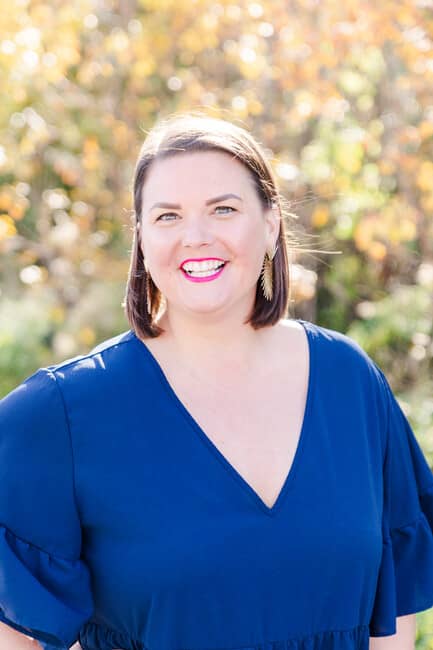 Crawford McWilliams
Firm Administrator
Crawford just so happens to be Brenton's wife…it's a family affair! She wears a lot of hats at the law firm and plays an important role behind the scenes. She also assists with signings at our Foley and Daphne offices. In addition to working at the law firm, she's also an artist (Crawford McWilliams Art), freelance interior designer, and owns an online vintage home decor boutique (Play Pretties – Vintage Treasures). Crawford has a big heart for philanthropy and outside of work she stays busy volunteering for the Junior League of Mobile, Meals on Wheels, American Heart Association, and the Pleasure Island Junior Woman's Club. Crawford is originally from Marion, Alabama and loves spending time with friends, cooking and traveling with her favorite travel partner, Brenton.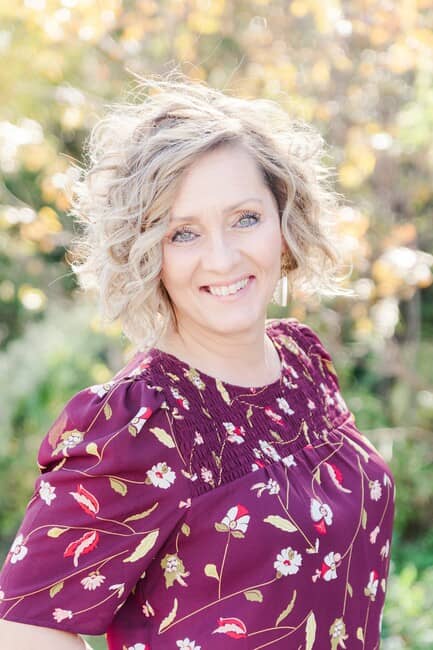 Alvita Simmons
Marketing & Business Development Coordinator
Alvita Simmons has been hired as the Marketing & Business Development Coordinator at The Law Offices of Brenton C. McWilliams. We couldn't be happier to have her join our team. Her breadth of knowledge, passion for business, and positive spirit is an exciting addition to our team. Alvita is originally from St. Louis, Missouri, and loves cooking, bike riding, and our beautiful Gulf Coast beaches. She's somewhat of a local celebrity as she recently won the Coastal Alabama Business Chamber Island Spirit Award.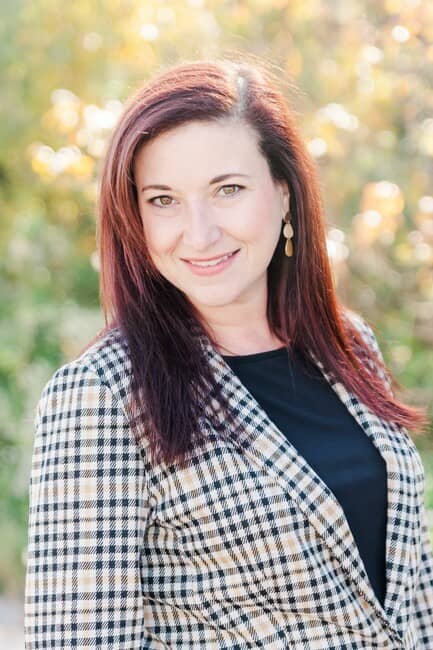 Brooke Walding
Legal Administrative Assistant

Brooke is a Legal Administrative Assitant at The Law Offices of Brenton C. McWilliams. Her depth of experience in the medical and hospitality industry, passion for helping others both personally and professionally, and positive spirit is a wonderful addition to our team. Brooke is originally from Mobile, Alabama, and loves boating, cooking, and traveling. She greets everyone she meets with a smile and is always willing to go the extra mile for our clients. In addition to helping humans, she's also amazing with animals.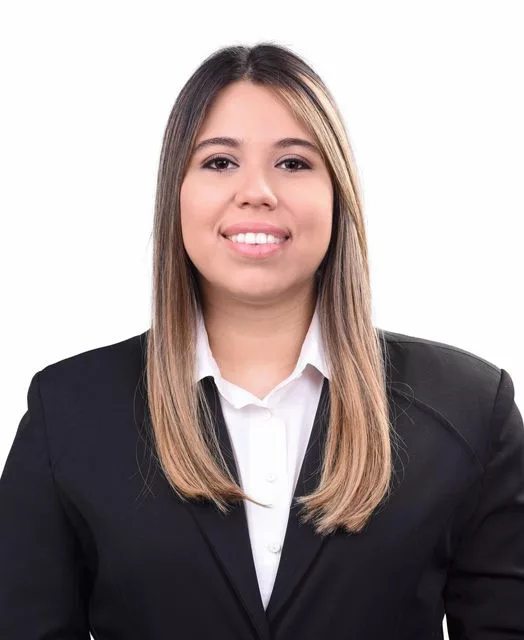 Ileana Aguilar
Legal Administrative Assistant
Ileana has a passion for helping those in need and serving the people around her. She helps us tremendously around the firm, and she's always willing to go the extra mile for our team. Ileana is from Tegucigalpa, Honduras, and she enjoys watching and playing sports, cooking, and traveling.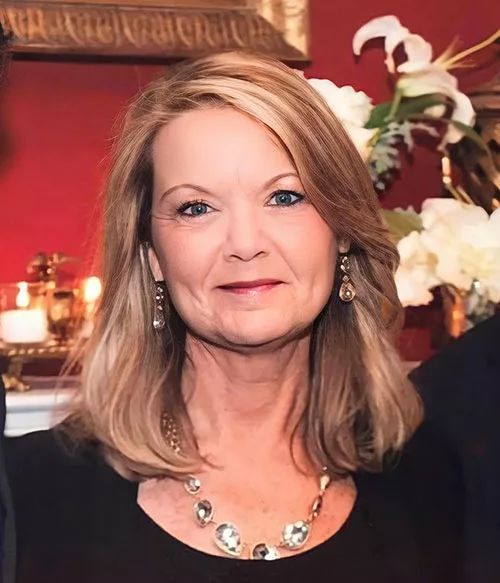 Dee Dee Foster
Client Intake Coordinator
Dee Dee has a kind demeanor and a passion for customer service. She currently lives in Huntsville but is working her way south to Baldwin County soon, and we can't wait!
Dee Dee loves walking on the beach, perfecting her barista skills, cooking, writing poetry, and spending time with family and her rescue cat, Daisy.

Whisper Edwards
Client Intake Coordinator
While quiet (just like her name), Whisper has a positive, upbeat attitude and a passion for customer service. She strives to serve her community and assist those in need. Whisper is a native of Baldwin County (only lived out of Baldwin for one week) and currently lives in Foley, Alabama. She enjoys writing poetry and short stories, painting, crafting, music, and spending time with her rescued cats.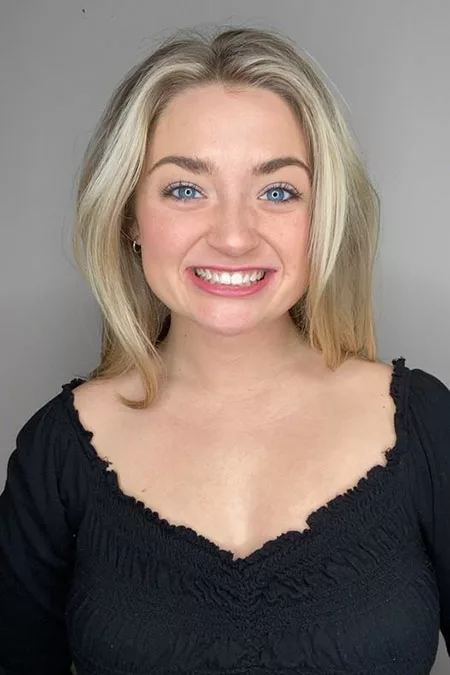 Sarah Brumagin
Receptionist
Sarah is an Ohio native who has made her way south for all the right reasons. While attending Lipscomb University in Nashville, working on her BFA in Acting and Music, she also spent summers as an intern along the beautiful AL coastline. After graduating, she missed the small town feel and fabulous beaches of Orange Beach and Gulf Shores so much she decided to move to the place that felt like home!
Sarah loves going to the beach, finding new coffee shops to try, spending time with friends, and baking. She is passionate about the performing arts and works on writing her own plays and musicals in her free time.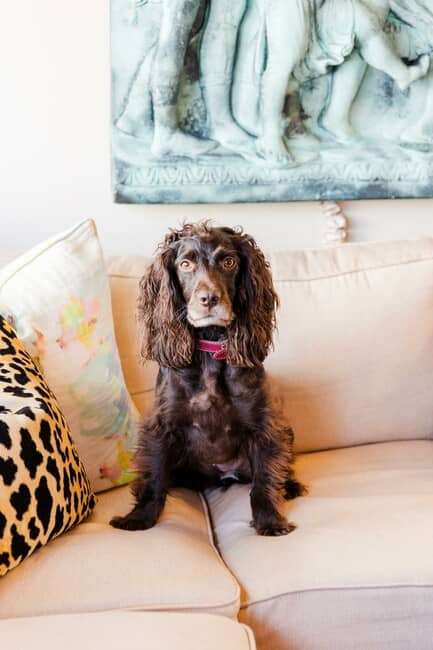 Pickles McWilliams

Director of Investigations and Security
Our next team member introduction is the charismatic Pickles McWilliams, our Director of Investigations and Security. Pickles takes her position very seriously and that is evident in her work at the law firm. If you've ever picked up a pizza from Domino's next door then you know this first hand. Some may say that she gets a little too close with our clients, but we know she's just going that extra mile to make them feel welcome. Pickles is originally from Mobile, Alabama, and loves cuddling, hugs, barking at delivery trucks, and nervously taking little bites out of houseplants when the dishwasher is running.
We pride ourselves on being a compassionate, helpful full-service estate planning and elder law firm. We want to help families protect what's rightfully theirs, both during life and after death. 
From helping clients qualify for long-term care on Medicaid while protecting their assets, to drafting wills and aiding in probate estate administration, we are here to help clients in every aspect of estate planning and administration. We care about our clients and their families, and it's our mission to help them protect their future.
Our practice areas include the following:
So if you need help building an individualized estate plan to protect your family and assets, or if you need help through the probate process, an experienced estate attorney at The Law Offices of Brenton C. McWilliams can help. Contact us today to schedule a consultation.